---
MTH 102 Study Abroad: South Africa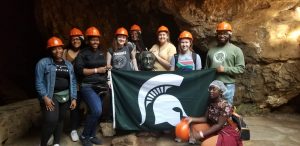 In 2019, Michigan State University conducted its first ever mathematics focused Study Abroad to South Africa. Ten students (the majority being TRIO participants) traveled around the coast line of Africa over MSU's winter break studying fundamental math topics such as taxes, political voting systems, and currency exchange. Not only did the participants apply these topics of study to the systems of South Africa, but they were able to explore the rich history of Cape Town, the beautiful culture and foods of Durbin, and the lush wilds of Kruger National Park in Johannesburg. MTH 102 will continue to be a Study Abroad opportunity for ALL students through the Office of Study Abroad at MSU. 
The following are interviews from participants who were a part of the MTH 102 Study Abroad to South Africa over winter break in 2019. 
---
Alternative Winter Breaks

Everyone dreams of spending their winter vacation in a warm, exotic locale while far from Michigan's harsh winters. TRIO SSS student Yohonna Hakeem, a junior Psychology & Interdisciplinary Studies major, did exactly that.
Yohonna spent her winter vacation in Belize, a Central American country with strong ties to the Latin American and Caribbean region it's surrounded by. While there, she studied the ancient Mayan ruins that dominate the Belizean landscape, as well as the agricultural economy that is unique to the Belizean people.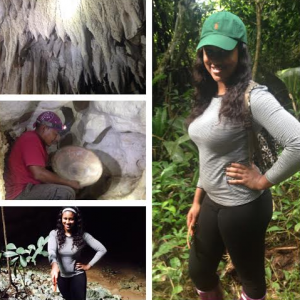 "Everyone assumed that my favorite part of the trip would be the beaches. Even I did. And yes, the beaches were beautiful, warm, and sunny, just like I expected them to be. But my favorite part of the trip came as a surprise, even to me. I had the opportunity to learn about the unique qualities that make up the Belizean Creole people, and how those qualities influenced the agricultural setting the Belizean Creoles occupied. Observing how the culture impacted the agriculture, and vice versa, was without a doubt the best part of my trip." -Yohonna
Yohonna is currently on the Dean's List, is actively involved in the cultural community at Michigan State, and is both an employee and volunteer for MSU TRIO SSS. She hopes to one day give back to communities similar to the ones she visited in Belize the same way that TRIO was able to give back to her.
***********************************************