---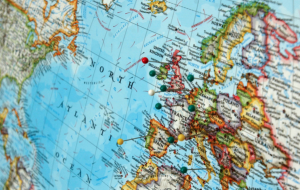 Have you studied abroad? If so, we would be delighted to share your study abroad experience!
To be considered for the website please submit your reflection project to the TRIO SSS Program of the MSU Office of Supportive Services.
This reflection project can be in the form of a 1-page paper, a video, photos with captions, a PowerPoint presentation, or other media that you would like to use to showcase your experience. The more creative you are, the better.
Those who choose to include digital media in their reflection projects will have their study abroad experiences featured on our website! This way, your study abroad experience can be used to positively impact other TRIO SSS students, as well as students who are interested in the TRIO SSS program.
Where do I send my TRIO SSS Study Abroad Reflection Project?
Reflection projects are being accepted electronically and can be emailed to trio@msu.edu. Please use "TRIO SSS Study Abroad Reflection Project" in the subject line.